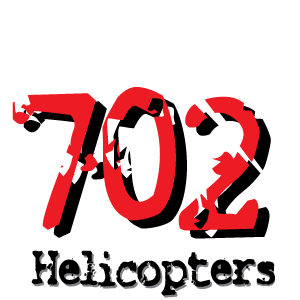 702 Helicopters
2634 Airport Drive, Suite 101
Operated by:
MEDIATEL GROUP LLC
informations
Are you looking for the excitement of helicopter training? Or, do you want to take someone special to Red Rock, the Grand Canyon, the Strip, or schedule a VIP tour?


702 Helicopters can meet any of your needs! Come by or call today!


JET&CO does not warrant the accuracy, currency or completeness of AOC/Part-135 and aircraft records. It accepts no liability for any loss you may suffer as a result of using or relying on them. JET&CO makes all reasonable efforts to keep these records current.