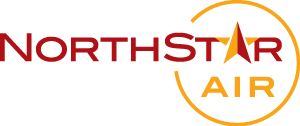 NorthStar Air
informations
Our charter flights are for those who have a need for a dedicated aircraft to transport passengers, cargo or both. Whether your charter needs are for business, leisure or personal our charter services are tailored to meet your plans, schedules and itinerary.


Our fleet represents the best in turbo prop aircraft and we can accomodate up to 37 passengers.


Wherever your destination is located across Canada or North America, we provide safe, affordable and reliable transport for all your needs. If you have any questions or to receive a quote on your next charter


JET&CO does not warrant the accuracy, currency or completeness of AOC/Part-135 and aircraft records. It accepts no liability for any loss you may suffer as a result of using or relying on them. JET&CO makes all reasonable efforts to keep these records current.