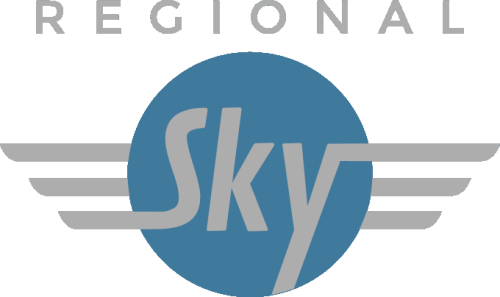 Regional SKY
201 Hangar Rd
Pennsylvania,
United States
Operated by:
Public Charters, Inc
informations
All flights booked on this reservation system are sold by Public Charters, Inc. dba Regional Sky and North Country Sky and operated by Ultimate JetCharters. LLC under certificate # DTHA330D and Regional Sky under certificate #5JGA279N on a variety of equipment ranging from the classic Boeing 737 to the more fuel efficient Twin Engine prop aircraft.


Our flights are either public charter flights and subject to Department of Transportation Public Charter Regulations under Title 14 CFR Part 380.
(Please go to www.dot.gov for more information on Public Charter flights); or Scheduled Service flights under US FAA/DOT Scheduled Service Regulations.


We encourage on-line reservations. However, should you require someone to make a Reservation for you, please contact your local Travel Agent or call our Call Center at 877-359-7595 – Travelers that are deaf or hearing impaired can use a relay service to contact us or email us at info@publiccharters.com . An Administrative Fee of $15.00 per booking will be charged for this service.


payment
Certification
JET&CO does not warrant the accuracy, currency or completeness of AOC/Part-135 and aircraft records. It accepts no liability for any loss you may suffer as a result of using or relying on them. JET&CO makes all reasonable efforts to keep these records current.